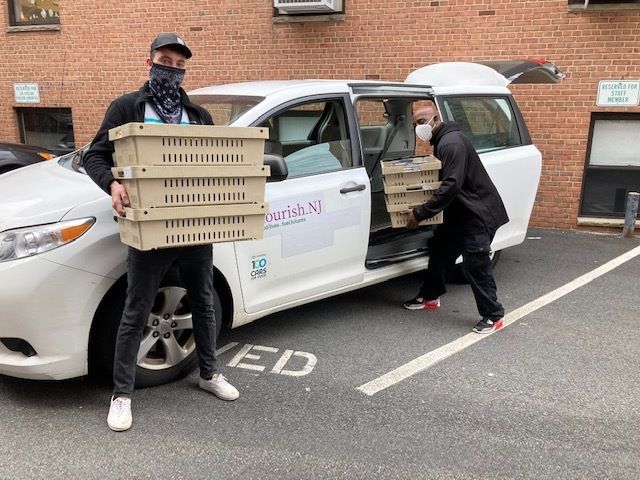 2020 has been a year of trials, tribulations, but also many triumphs. We are overwhelmed with gratitude for the love and support we have received during such an uncertain time. Because of you, we have been able to do our essential work, at a time when it was most needed.

But this crisis won't end when 2020 does.

A meaningful year-end gift to nourish.NJ will ensure our guests have everything they need. In the months to come, we will continue to:
Provide delicious, healthy meals to anyone, no questions asked.
Host socially-distanced Free Farmers Markets with fresh fruit, vegetables, meats and dairy.
Deliver groceries and necessary supplies to quarantining families and essential workers.
Counsel guests struggling with mental health issues.
Keep guests safely housed and prevent evictions.
And countless other issues we have yet to anticipate.
Our guests rely on us, and we're relying on you. Every donation makes a difference.
Thank you for your support of nourish.NJ. And Happy Holidays.