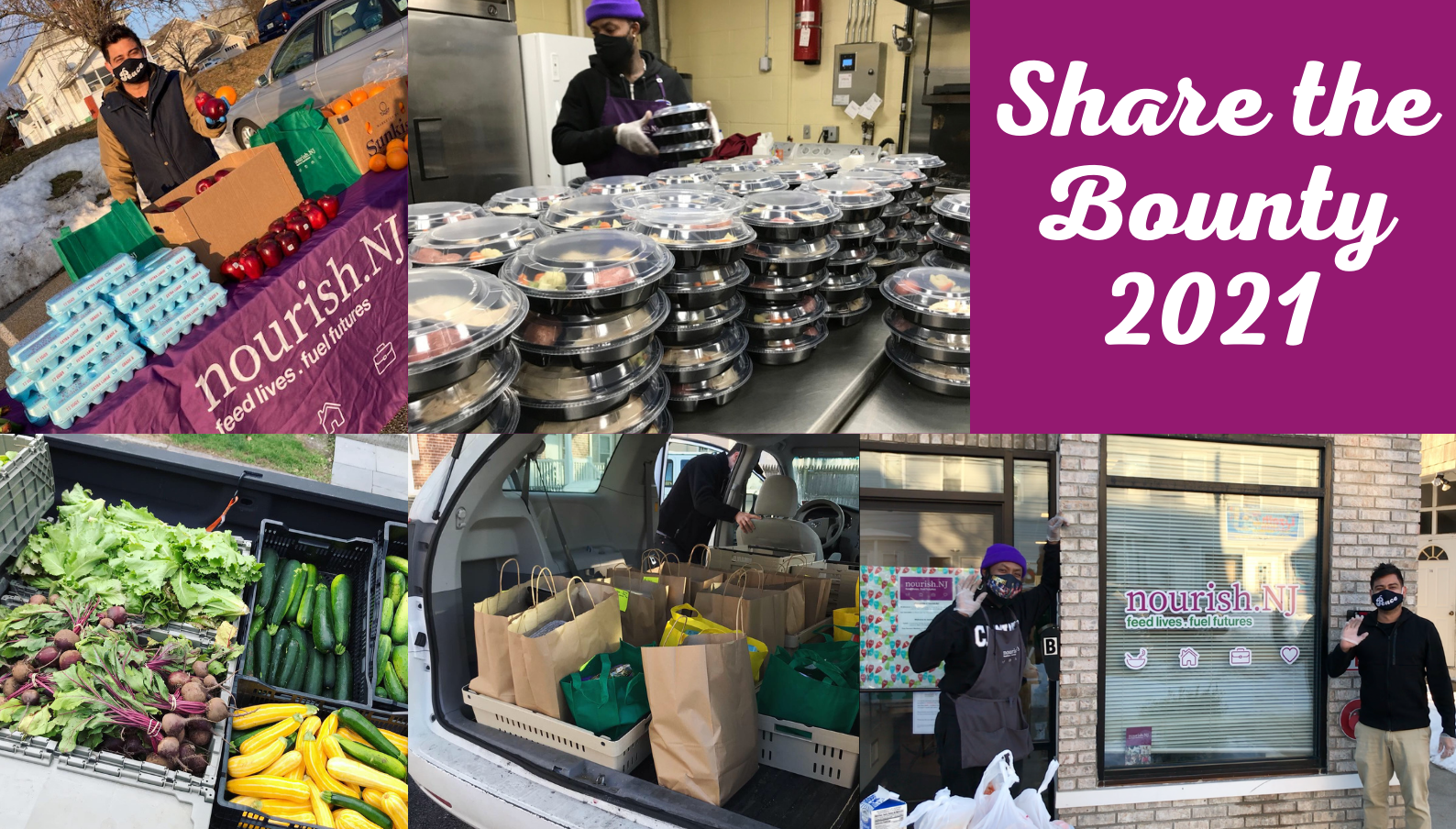 While the COVID-19 pandemic prevents us from physically being together for our annual Spring Fundraiser, we ask you to support nourish.NJ by contributing to our campaign to Share the Bounty. 

As you sit down to a meal on April 29, we invite you to set an extra place at your table in honor of the thousands of people throughout Morris County who need food; safe and affordable housing; and mental health, medical and employment services, and who are working to overcome the extraordinary challenges they have faced during this crisis. Everyone deserves a place at the table.
nourish.NJ is committed to addressing the needs and ensuring the safety of our community. This year, instead of using our resources to host a virtual event, we are putting 100 percent of our time and your contributions to our work supporting our guests. Please set an extra place at your table and share your participation on Facebook and Instagram using the hashtags #ShareTheBounty and #SetAPlace

We look forward to "seeing" you there!
Suggested Donation Levels:

$10,000: Sustaining Partner

$5,000: Growth Partner

$2,500: Community Partner 

$1,000: Advocate

$500: Friend

$250: Supporter

$75: Host