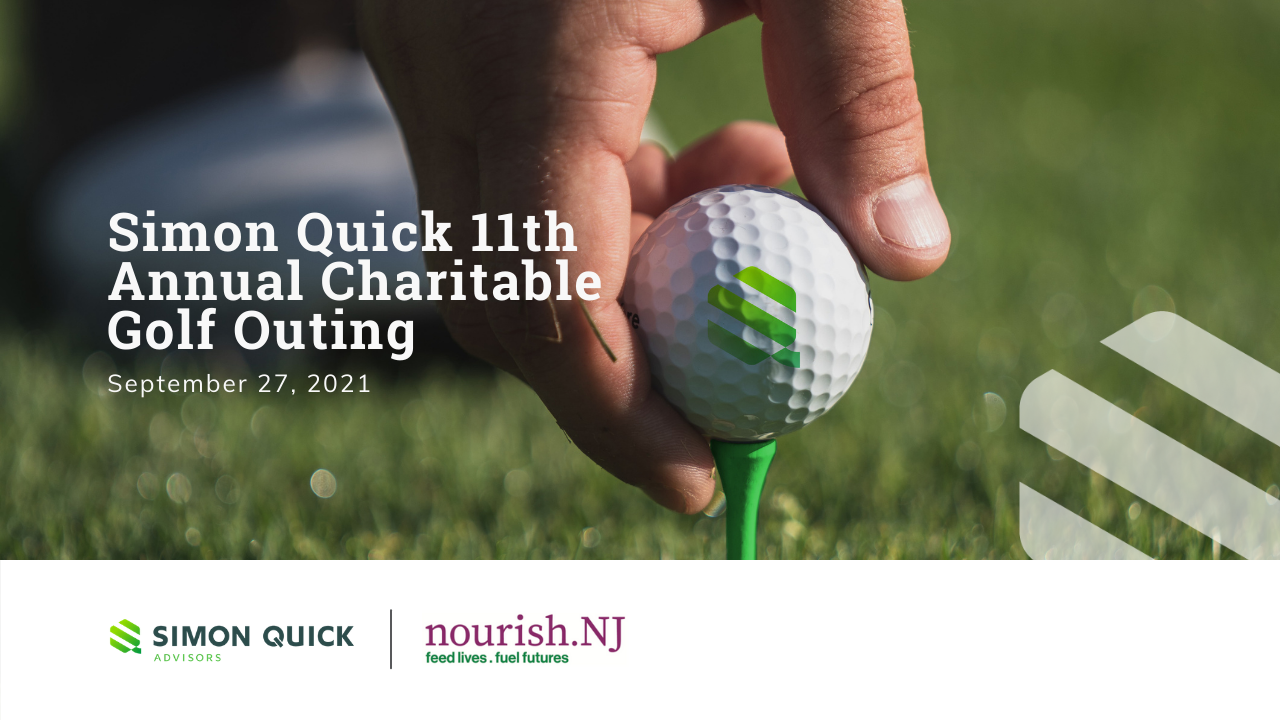 Net proceeds from the 2021 Simon Quick Charitable Golf Outing will help support nourish.NJ's free programs that address the underlying causes of hunger, poverty, and homelessness. To view sponsorship tiers visit the landing page located here: simonquickadvisors.com/11th-annual-simon-quick-golf-outing
Throughout the COVID-19 crisis, nourish.NJ has remained committed to ensuring the well-being of our guests. The pandemic has revealed how strained the safety net is for many people causing short- and long-term ramifications. Since we adjusted our operations to address the pandemic, the response from our community has been overwhelmingly kind. We are grateful to have so many generous people looking out for us.
Please email info@simonquickadvisors.com with any questions.