nourish.NJ provides nutritious meals in a warm, safe and caring environment, free of charge, no questions asked, to anyone who comes seeking nourishment. As part of our hospitality we also encourage and assist our guests in accessing community resources, services and educational programs. Here are some success stories from our guests: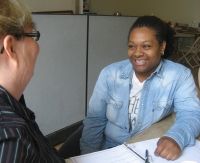 Linda - Struggled with a Health Problem
Linda works full-time, but without benefits. When a health problem sidelined her for a month last year, she quickly fell behind on her bills and could no longer afford her medications. She started coming to the Community Soup Kitchen for the daily meal and medical care. We also connected her to a local pharmacy that provides medication at a steep discount for Soup Kitchen guests. Linda is now happily back at work. Her medical conditions are under control and she is so thankful that the Soup Kitchen was there when she needed it.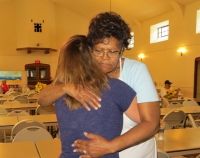 Sheri - Making it on Her Own
Sheri started coming to the Community Soup Kitchen after escaping a domestic violence situation. She needed to restart her life from scratch. In the Soup Kitchen dining room she found healthy food to rebuild her strength and emotional support to rebuild her spirit. Elena, Community Advocate in our Outreach Center, helped her find housing and employment.

It took many months, but Sheri no longer needs the Soup Kitchen. She's in Nursing School while working two part-time jobs. Every day is still a challenge, but she's making her own way.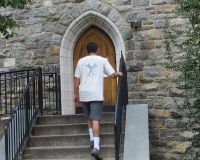 John C - "They Saved My Life"
"One day I passed out drunk in the driveway of the Community Soup Kitchen. The staff saved my life by calling an ambulance. After getting out of the hospital I joined Alcoholics Anonymous.  I've been clean for years now. I'm fully employed, in a good relationship and so thankful that the Soup Kitchen was there when I needed it. Now I volunteer on the serving line at the Community Soup Kitchen."
John C.