nourish.NJ creates lasting solutions to the problems of hunger, homelessness and poverty. We offer food, housing, work readiness, medical, social and educational services 365 days a year in a warm, safe and caring environment, free of charge, no questions asked.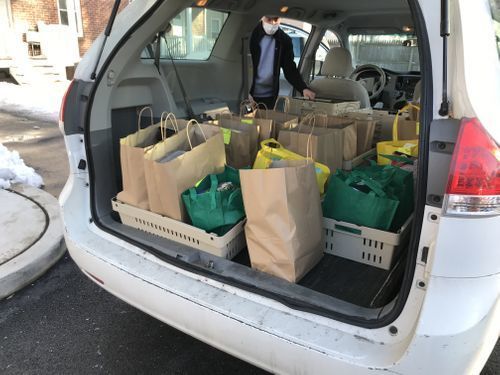 Henry
Henry has been our guest for many years. He lost his father, his only family, to alcohol related issues at a young age. Henry, who was living outdoors, worked with NourishNJ staff to obtain a job and was able to rent a room, keeping a roof over his head. He works hard to send money to his mother to help make ends meet.
In August 2021, we learned that Henry had to have emergency surgery.  Nourish outreach staff contacted him and found that he had no bed, was sleeping on a laminate floor and could not get up from the floor due to his incisions and pain. With the help of the community the outreach workers were able to bring him a bed so he can recover properly. While one of the workers was in the room she realized there was nothing else at all in the room other than the bed we had just brought in. Again, with the community help, within a matter of hours, Henry had a mini refrigerator, a fan, sheets, pillows, gift cards and of course food from NourishNJ to fill his new fridge with. The smile on Henry's face was so bright. He says he felt "cared for" a feeling he had not felt before.
That's what we do at NourishNJ. We care for our neighbors and guests. So when Henry disclosed that he was trying to work just four days after the surgery we wanted to lighten the weight on his shoulders. We were able to pay his rent for the month of August to help him heal and know he has the support of the community. To say he was grateful is an understatement. He keeps saying "as soon as I am stronger, I am going to help people too, just like you have helped me" He has goals of getting an education in psychology and NourishNJ will be here to advocate and support Henry's goals.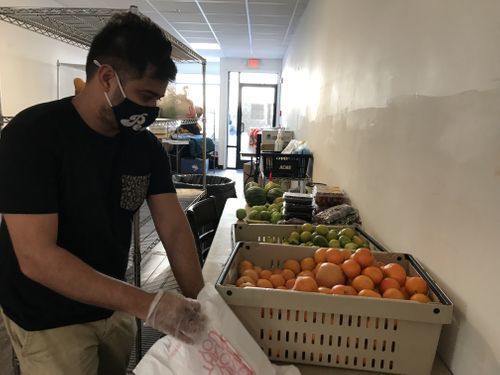 Rose
Rose and her partner have been struggling to make ends meet financially. They have 2 children under the age of 5 and have no family support. Rose is currently unemployed due to COVID therefore they only have one income. The father works long hours & mom is having difficulty affording childcare and food. NourishNJ was able to support her financially to get her oldest child into summer camp. It was important for her to have her son in camp to help him socialize after being home during the pandemic, isolated from friends as well as giving Rose the ability to look for work. Rose and the social worker at NourishNJ were able to work on her resume to help her get a job. NourishNJ was able to deliver food to her & give her baby supplies to help while other women & infant services were shut down during the pandemic. Rose is doing great now & and is slowly getting back on her feet. Her son is really enjoying camp and making a lot of new friends. We are now working on getting Rose's son into the after school program now that school is beginning.